CLEANING BRUSHES MODE !!!
gah i hate doing this , i don't know why but i do :(
BUT this is a must do every 2 weeks (weekly is better if you use a lot of make up ) because otherwise bacteria will build up and you will end up spreading it on your skin !!!
there's a lot of really good professional make up remover shampoos and whatnot out there but i like to save moolah and do it my own way
so here it is
IF YOU HAVE REALLY EXPENSIVE BRUSHES I RECOMMEND BUYING A BRUSH CLEANSER INSTEAD
get all your brushes in a clean container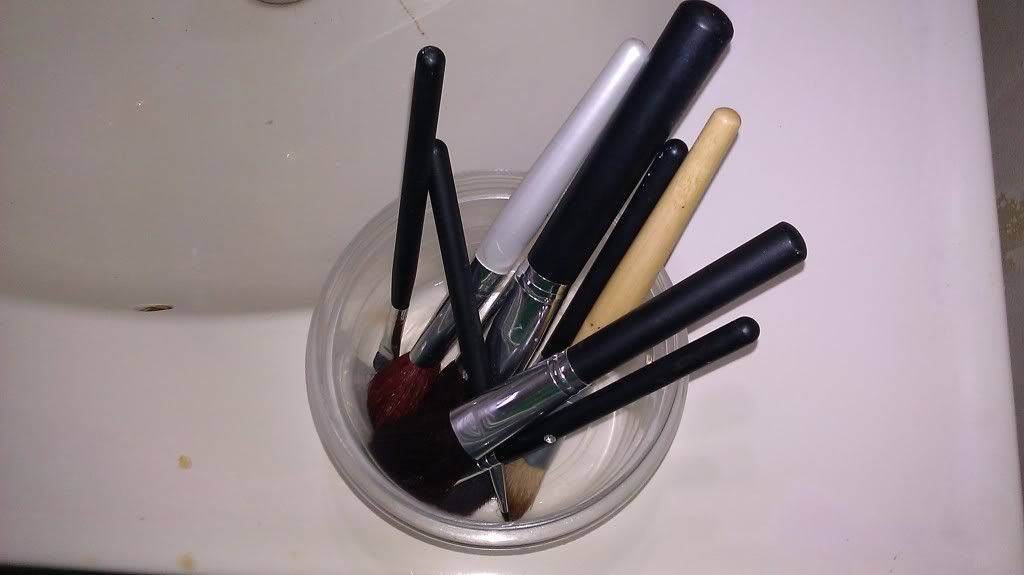 the sink is the perfect place to do this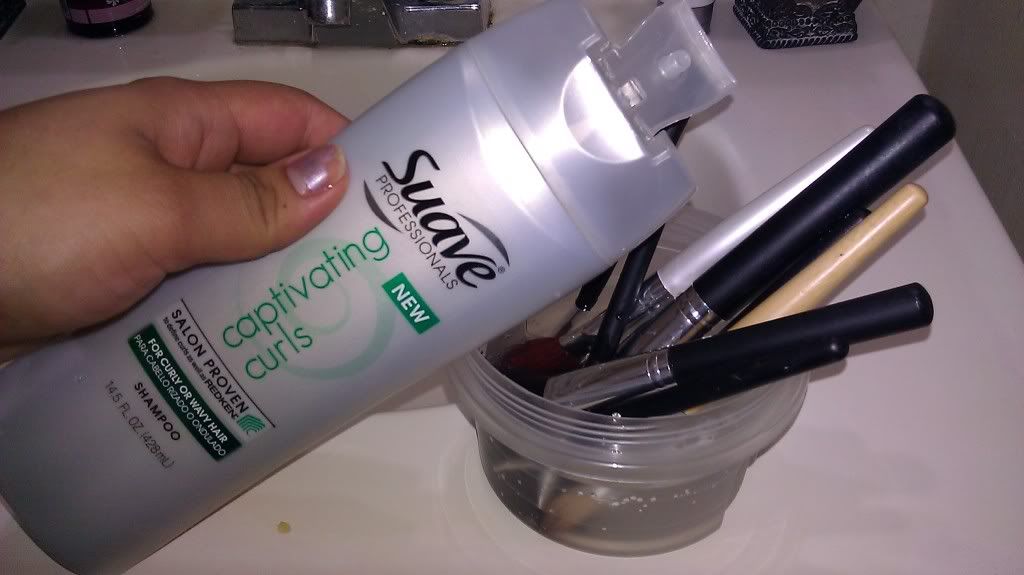 then add shampoo ,i like to use this one just because is cheap and is good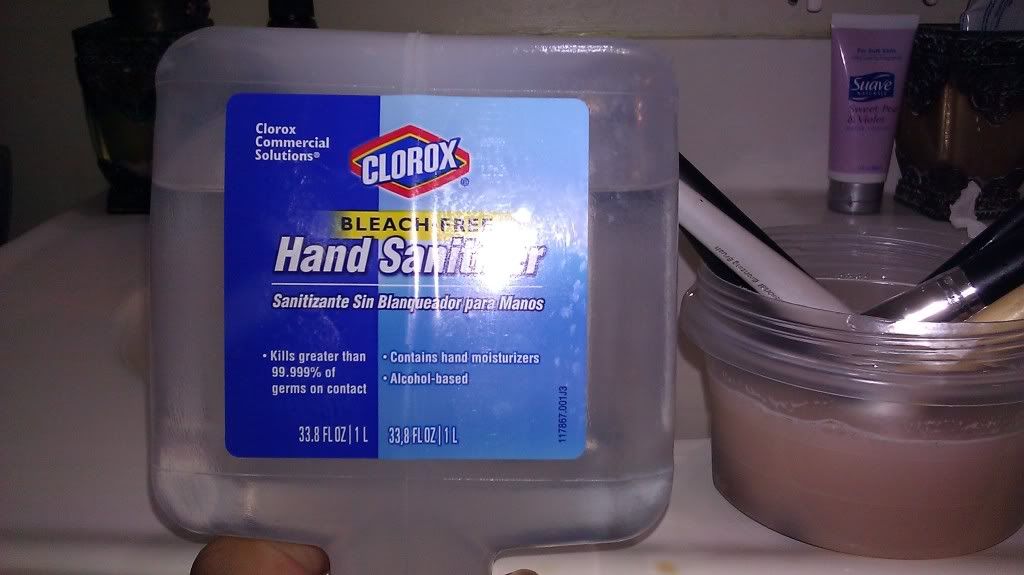 add some liquid hand sanitizer so it can kill the bacteria ( at least i like to think it does )
leave your brushes in there for a bit , 5-10 minutes then clean clean clean , rinse , rinse , rinse with lukewarm water again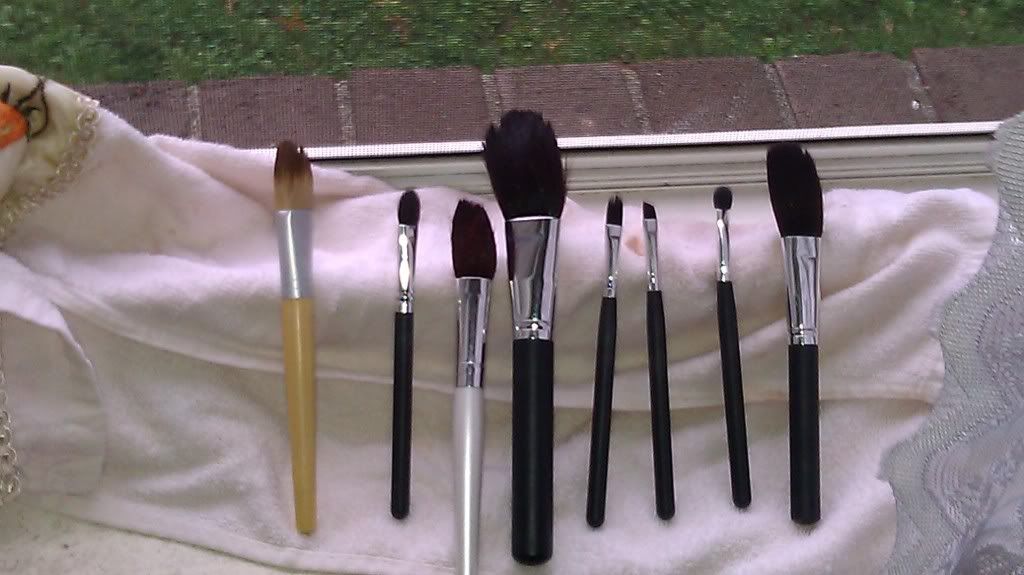 i always put them out the window so then can dry really well
and that's it !!! you got yourself squeaky clean brushes