hello lovely ones !!! i'm so exited , i got this as a gift from my mom and i gotta say i love these lippies , the colors are just perfect for the fall and they are so creamy and apply really smooth
she doesn't remember where she got them but you can probably find them on ebay or amazon
left to right
clinique tender heart
clinique chubby stick mega melon 04
clinique chubby stick super strawberry 07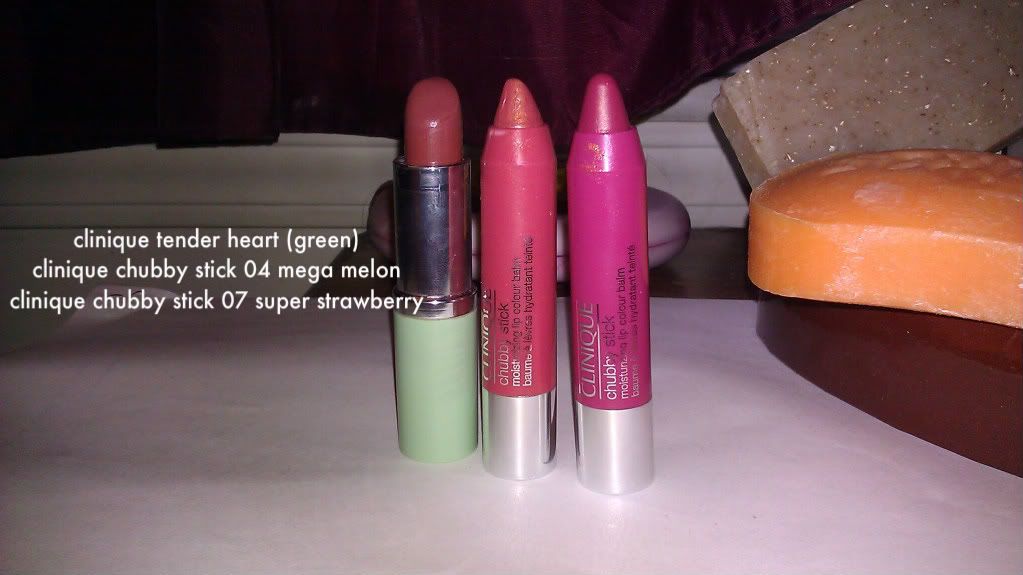 the quality is amazing they just gliiiiide thru your lips and they stay on for about an hour or so then with just a little retouch they make my lips look gorgeous mwaaaaack !!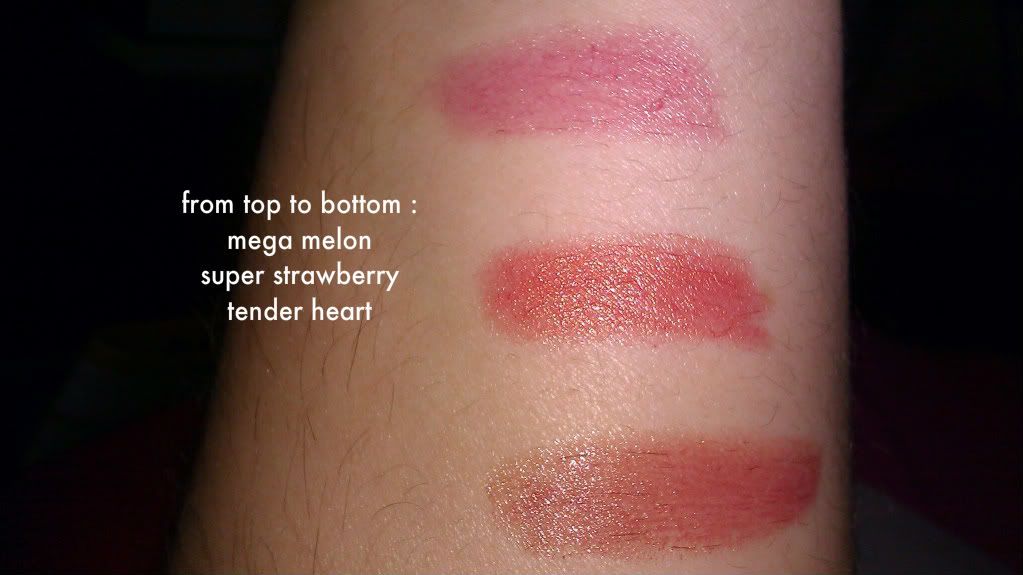 please excuse my hairy arms lol
if i had to choose one it would be the mega melon , i loooove the way it looks on my lips
5 stars !!! must buy !!