a while back MISSHA was having a 50% off sale and i bought this because i heard great things about the bbcream and i love this korean brand.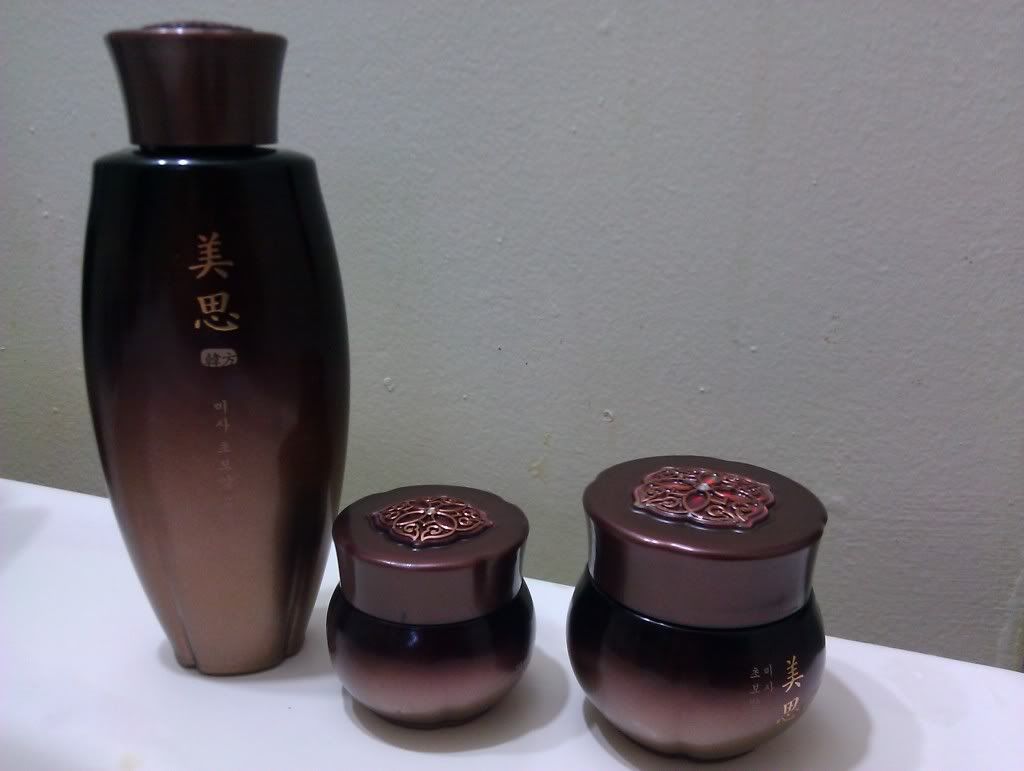 where to get :
emulsion
eye cream
cream

Carefully selected traditional oriental medicine is combined with potent Wild Ginseng to firm up skin and minimize the visible effects of skin aging. Deer Antler Velvet pampers skin with lush moisturizers to increase elasticity and improve suppleness. Also pure gold ingredient penetrates deeply into skin to purify and brighten up skin tone.
this is a very light non heavy lotion , and it makes my skin soft and refreshed , i love the smell , both creams smell like cacao or something , but not really overwhelming , very soothing
my mom also used this emulsion and her skin looks supple and hydrated and she got back that youthful look , my skin looked the same so both the cream and the emulsion target mature skin , and i would recommend these two products to those of you who need hydration,elasticity and just that youthful glow into their skin , these would be really good products .
packaging wise these products are gorgeous , another reason why i love asian skincare is because of this :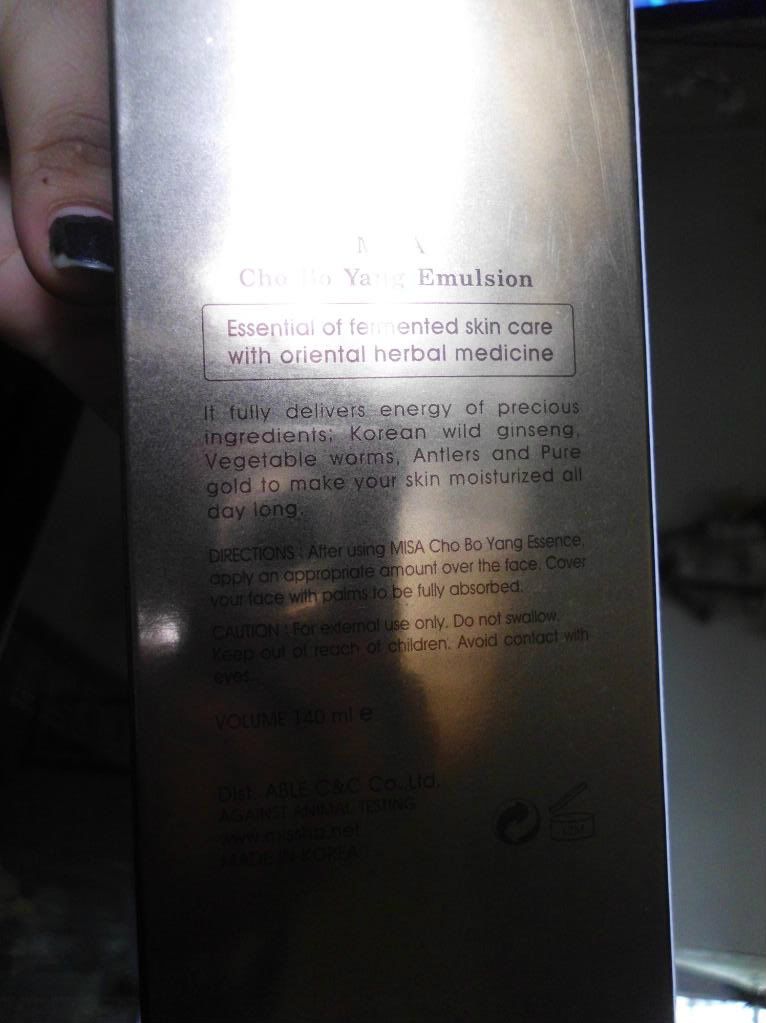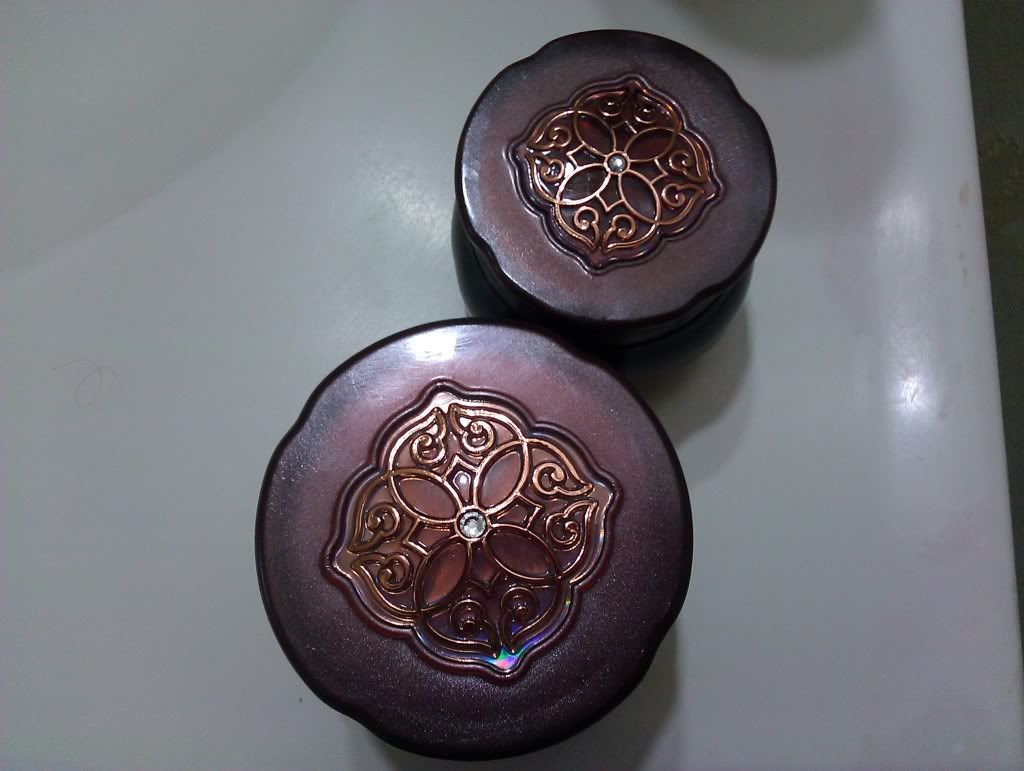 beautiful art in the shape of a jar :3
texture wise here are the swatches , like i said before the 3 of them feel very light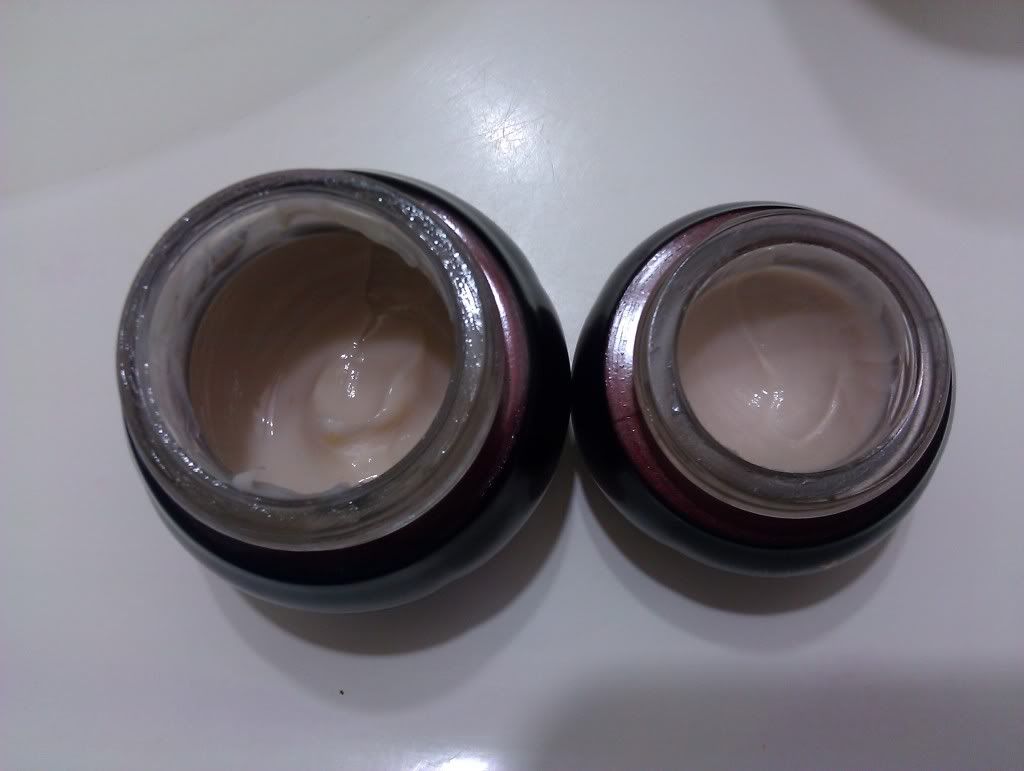 both jars come with spatulas
i definitively recommend these products, especially the cream and the emulsion , those are the ones my mum saw more results with , the eye cream not so much ..but then again each skin is different and each skin has different reactions so is worth a try
until next review <3 mwaaaaaaaa