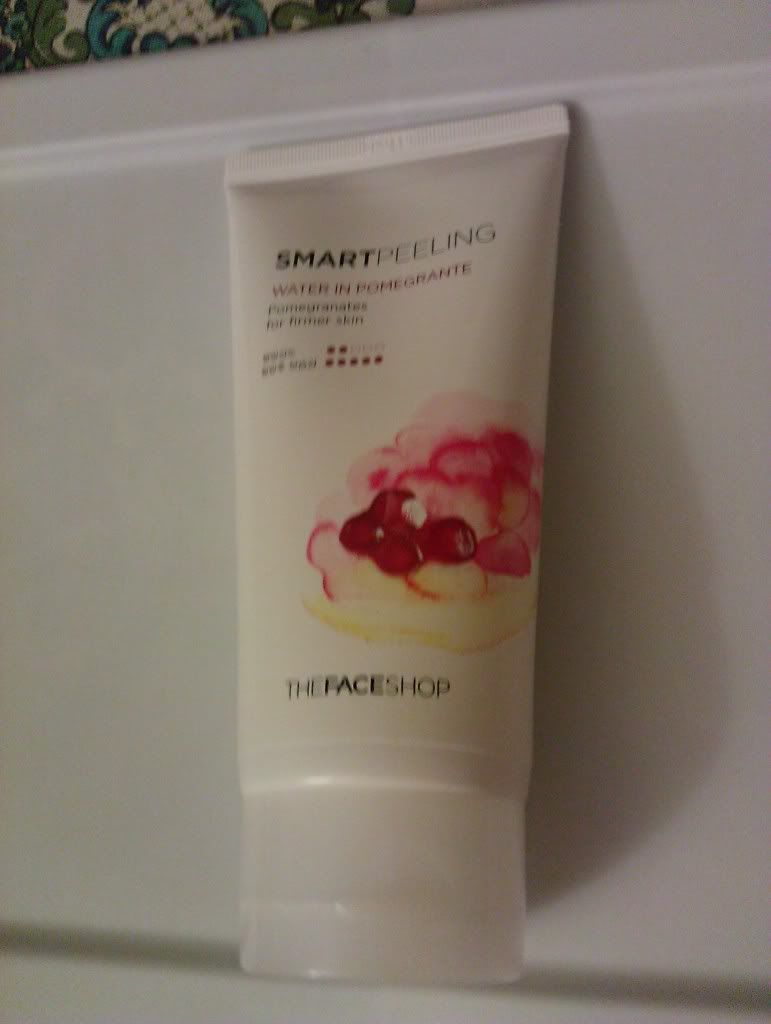 I think i'm liking all this glitter adding and pimping for the blog , hehehe , anyways i bought this like 4 months ago and i been using it ever since , the face shop is a pretty good korean brand and all their products ( or almost all of them ) have a pretty good quality , the cheapest price on the internet in on sasa and if you find another , please let me know so i can link it as well
The Face Shop Smart Peeling Water in Pomegranate has pomegranate extract, it gently removes old skin cells and impurities that hide deep inside pores. It dissolves damages caused by free radicals and it has anti-oxidant properties. Your blood circulation will be improved from the circular massage while using the peel; your skin will brighten up with a healthy natural glow with improved elasticity and suppleness.
how to use it
Take appropriate amount and massage on your skin for 3~5 minutes (avoid eyes and lips). Rinse thoroughly with water. Avoid wounds and rash. For oily to combination skin, use 1~2 times per week. For normal to dry skin use once a week. Massage routine (using your index and middle finger for optimal pressure): Step 1 (to improve fine lines around lip area): gently put pressure on the area between your lips and chin for 5 times. Step 2 (to improve wrinkle on skin): gently put pressure on the area just below your temple area for 5 times. Step 3 (to reduce deep line on your forehead): gently put pressure on the area between your brows for 5 times. Step 4 (for V shape face): gently massage from both corners of your lips to your on the area just below your temple area for 5 times. Step 5 (to avoid face edema): Put four fingers together, start massage from the nose ridge to your ears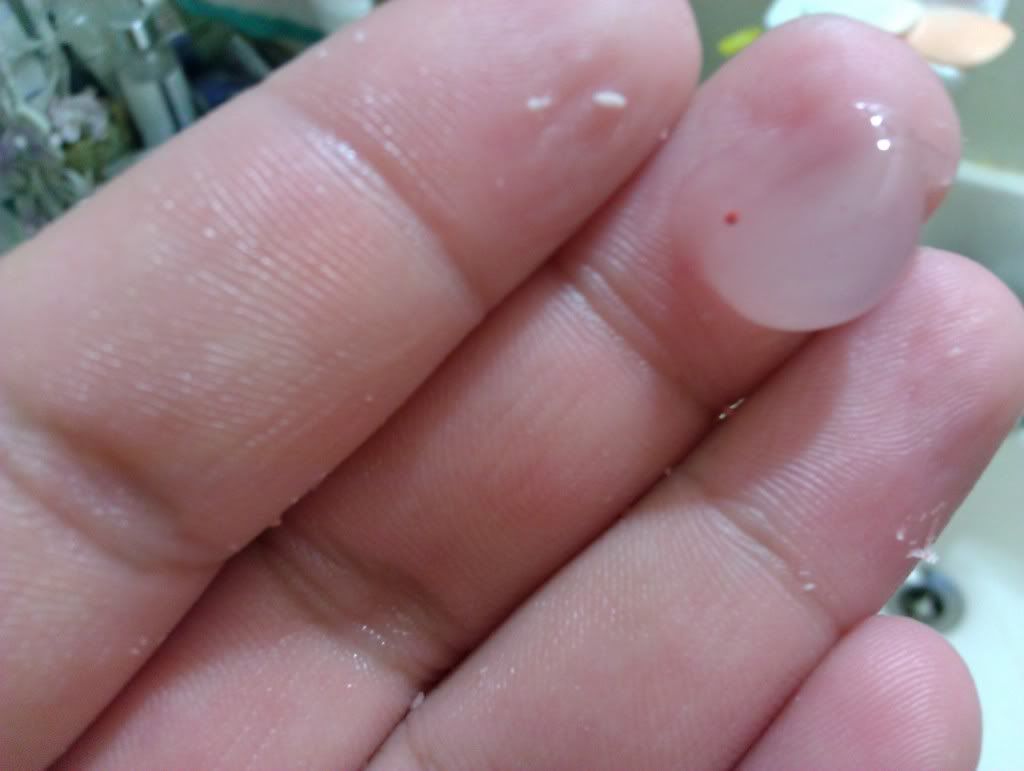 this is my first time using a "peeling" gel or water , so i can't really tell if this stuff works or not , but as you can see the texture is very watery and it has small pomegranate beads that help exfoliate the skin and leave it smooth and clean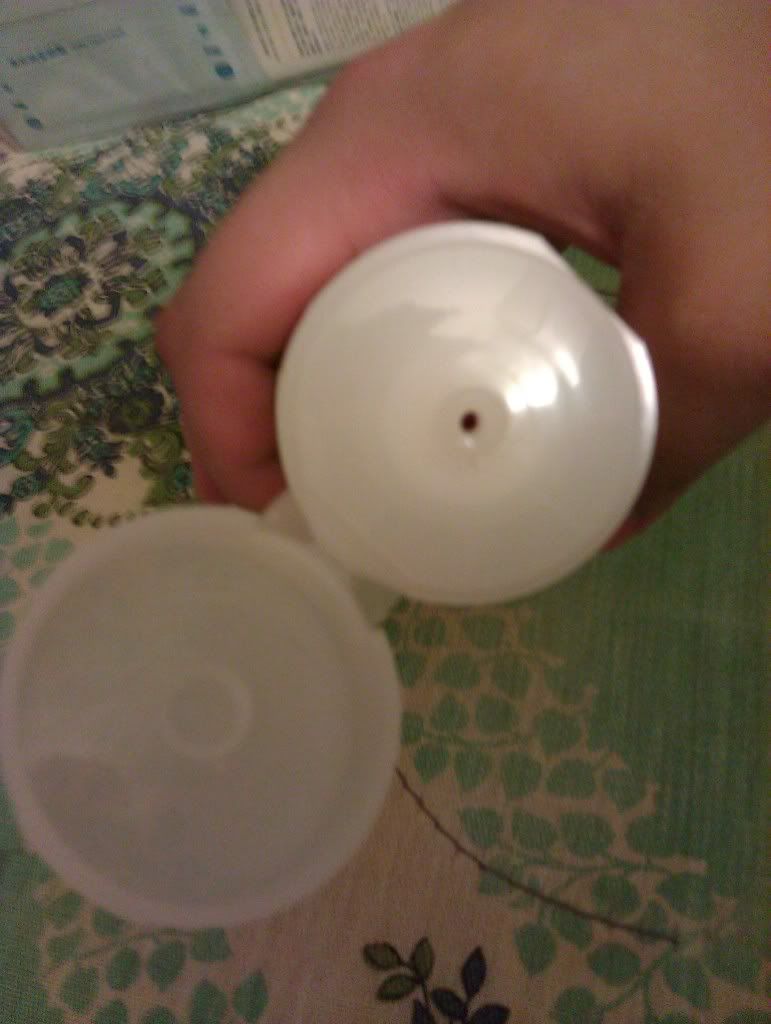 i always wash my face and then apply this on , i leave it for 4-5 minutes and then i start rubbing it all over my face , specially the areas where i'm more likely to get wrinkles ( forehead,around mouth) and then continue to rub on the rest of the face and neck , these little things started coming out right away and they are supposed to be "dead skin" ...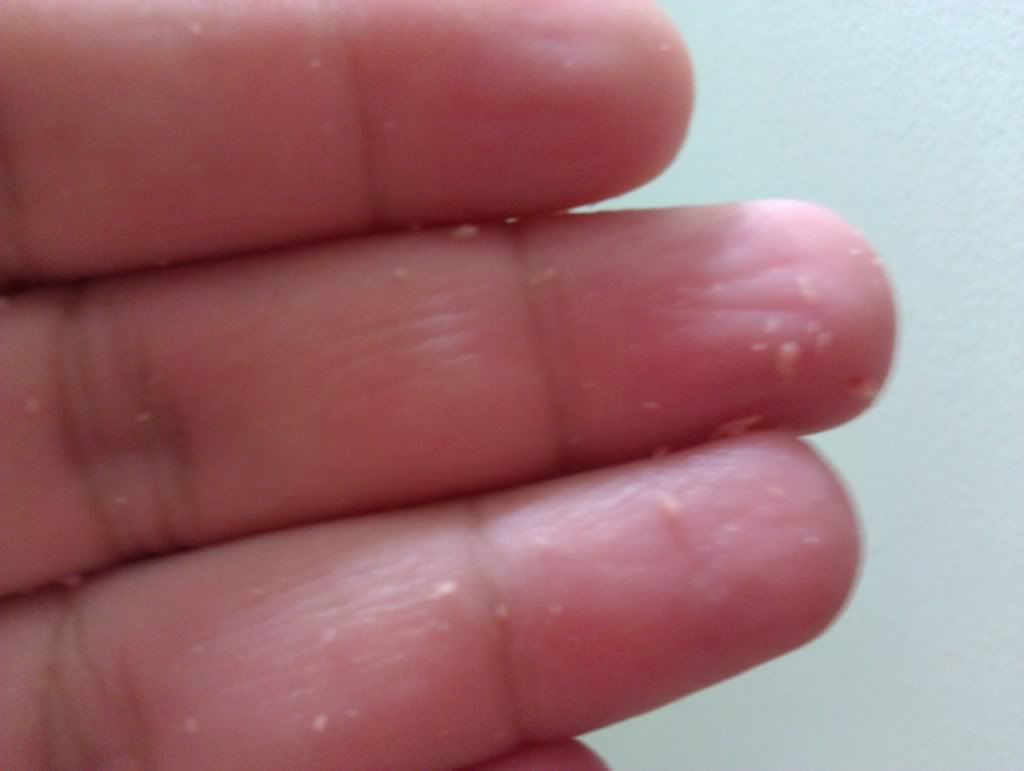 now don't take this the wrong way, i'm supposing these things are dead skin , but what if is just product ??? lol , anyways afterwards my skin does feel clean , so this is a good product overall
i use it twice a week ,that's just me tho , and i recommend using just a little bit , the tube has a lot of product so it should last for a long time
4/5